@ColleenHouck
I apologize for my extended absence. Thank you all for your concern. I just wanted to jump in and write a few...
Link
Q: Near the end of Tiger's Destiny, when Ren, Kishan, and Kelsey go back in time, why did Ren write Kelsey that...
Link
The rightness of our being together struck me anew & all the insecurities and jealousies seemed suddenly...
Link
Q: I was wondering when you write your stories are there moments when you wing it or do you-for the most...
Link
November 1, 2012
Book Trailer Finalists & Bollywood Boys
Posted by Colleen Houck in Contest Winners, Contests, Dream Casting
Hello Everyone,

It's been a while since I blogged. My world has been crazy busy the last few months. So the first order of business is to showcase the finalists for the Tiger's Destiny book trailer contest. Before I show off the best of the best. Let me remind you of what the winner receives. The winner of the TIGER'S DESTINY book trailer contest will not only receive an Ultimate Tiger Fan Prize Pack which includes the collector's edition boxed set, the exclusive edition of Tiger's Voyage, a giant stuffed white tiger to cuddle with, a concept art movie poster for Tiger's Curse The Movie, and all the audiobooks, BUT I will also fly to the winner's hometown, do a book event at their local bookstore or school, and take that person and a friend or family member out to a fancy restaurant where I will answer any and every question they want to ask. If the winner is international then the prize, though still fabulous, might not be exactly the same.

With such an awesome prize at stake, there were a lot of people who submitted entries, but I have pared it down to my top six. The ultimate winner will be decided by YOU! Vote for your favorite trailers by liking the video. The one with the most likes by the end of November will be the grand prize winner and will get a very special holiday gift. Each runner up will get a signed boxed set of books. I wish I could give each person a prize, I really do. There were so many good submissions, it was hard to choose.
So in no particular order...HERE THEY ARE!
Congrats to all the finalists! Now go and vote for your favorite. It means a lot to each of them. You six who are video finalists please send me your files one more time with your contact info. Some of them have since expired and I cannot retrieve them.

---
BOLLYWOOD BOY OF THE MONTH
September

AVAN JOGIA
Alright, I'm going to give you this one though he's very young and has never been to Bollywood as far as I can tell. Still, I know that some of you are tweens and teens and the guys I've been picking for BBOM are way too old for you to really appreciate.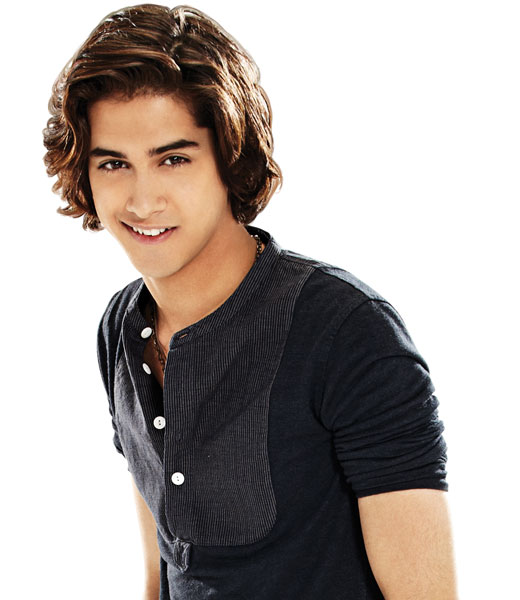 Date of Birth
9 February 1992, Vancouver, British Columbia, Canada

Birth Name
Avan Tudor Jogia

Height
5' 11½" (1.82 m)

Mini Biography
Jogia was born in Vancouver, He has spent a lot of time in the US, France and England where his mother's family is from. He went to a few different schools in Vancouver, including Killarney Secondary School, as well as being home-schooled.
Maybe he could be a young Ren or Kishan. What do you think?



---

October

IMRAN ABBAS
Birthday
October 15, 1982
(Which makes him a Libra like myself)

Imran is a Pakistani actor and model
Born and raised in Lahore.
He studied architecture at the NCA in Lahore.
He is fond of reading Urdu poetry and writes too in his spare time. (Hmmm...)
He said in an interview that his plan is to leave showbiz in the next few years and pursue his career as an architect.

Is it just me or does he have Kishan's eyes?




---
November

NARESH K
Height: 6'1
Hair: Black
Eyes: Brown
Nationality: British
Languages: English, Punjabi, Hindi



A Computer Science graduate as well as having had done his Masters from Warwick University, Naresh was born and raised in the West Midlands, North of England. He went on to study at the art of acting at the Birmingham School of Acting, School of Asian Performing Arts (SAPA) and then later to the India's institution Anupam Kher's School for Actors in Mumbai. His time in Mumbai, Naresh went on to perfect his dancing skills as well as his Hindi.
Umm...there really are no words. I think he'd be an excellent Ren. What do ya say? Also notice the man is 6'1 which is Ren's height by the way.
---
Okay that's it for this time. Hope you all had a great Halloween and are looking forward to a great Thanksgiving. The next YA Scavenger Hunt is coming up in four weeks or so, so leave me a comment if there is anything special you'd like me to write for the occasion. Have a good one!
Colleen
49 Comments
dayenewho
AVAN!!!!!!!!!!! I've always imagined him being Ren while i read the books, dear God it would be perfect.
wizgle
AVAN FOR REN AVAN FOR REN AVAN FOR REN AVAN FOR REN AVAN FOR REN AVAN FOR REN AVAN FOR REN AVAN FOR REN AVAN FOR REN AVAN FOR REN!!!!!!!!!..........all I wanted to say.......sorry I'm a huge Avan Jogia fan, and I approve for him as Ren. Not just young Ren, but Ren. Idk, but yea.............AVAN FOR REN!! Ok I'm done
Tigerblue lover
I like guys 1 and 2
bibliophile_kate
this is for the extra entry for the #YASH. If I could turn into any animal it would be the African elephant because they are my favorite animal--they listen through their feet (echolocation), they remember things long after something happens and the only time another animal goes after one is when the elephant is dead or when the predator is EXTREMELY hungry and desperate!!
mickirulez
oh thank you so much RadRadisg...I would be honored to win! please share! .0)
RadRadisg
I like number 4 the best.
mickirulez
Omgosh! I can't believe I am a finalist! Thank you so much! Stay at home mommy here hoping for a night out with a great Author!!! Vote for Finalist 4 please!!! Thank you!
Chelsea
I think by far NARESH K is Ren! he is exactly how i pictured him!
ren_lover forever
I like number three the best...
cutemonster
I think #3 is by far the best. Plus I love Avan Jogia!!:)
loveren
for the scaenger hunt can u out another poem from ren to kelsey plzzz (iluv ren)
pioneerclub
I vote for #3!
veloutine
Mrs Houck. I am not a tween or teen (unfortunatly) but i have read your Tiger's series... and i must say i just loved them.. what a great writer you are. I discovered your books when i bought the first one and i am surely going to be more. Again thanks for this wonderful story. I am 58 yrs old and just loved it..your awesome.
botoocean
My vote goes to #5!!
Hindustani
1) I vote for #3 :) 2) OMG, Mrs. Colleen you read in my mind! I always wanted to Imran Abbas as Dhiren. He is perfect for this role. All my friends think that is good idea too.
SOJELOUSOFANAMIKA
A) I vote for number 3 B) I was like "hey that's the ugly dude from victorious" then "OMG THEY ARE SOOOO KISHAN AND REN!!! STINKIN HOT!!!!" and when I saw them I literally spat all over my computer!
cwillette
I vote for #5! :)
actigger14
I like trailer number 5. I love Avan Jogia!
StephanieAnn22
Hey! I TOLD you Avan should be in the movie! I also told Ineffiable that on their facebook page and they even liked my comment about him being Ren or Kishan. I'm boss ,':D
kyo0chan
Hey Colleen, Just wanted to say that finalist 3 used copyright music-"Two Steps From Hell - Heart Of Courage". You can hear it here- http://www.youtube.com/watch?v=-cXmBUHZ3AQ
whttgrluv123
i vote for finalist #s 1,2,3,4,5, and 6 is there a 6? anyway i voted for all because i hate ppl feeling bad... and im wisdomy also im 11!
TheWind
I think it's hard to make good animation so my vote goes to #1. All of them are good but others has got too much text
Silvermay
I vote for number 3. I Think it was the best. congradulations to everybody elce though. you all did great but there can only realy be one winner. And congrats to the person that made the trailer number 3
mujhe/tumse/pyarhai
I'd love to get a clip out of Tiger's Dream for the scavenger hunt. I know me and a lot of other readers have been wondering what the last book's going to be about based on Destiny's ending!
isabelle
NUMBER 3!
Safire109
i like the third trailer the most
FanOfGreatStories
I vote #3 and #5. They were the best in my opinion.
BlueandGold
I vote for number 5!!!!!!
Alij19
for me it was a tie between 2 and 5...but i vote for 5 :) loved it.
nicolekay1989
i vote for 3
tigers4eva16
for the bollywood guys of the month i like the younger one A.Jogia. i see him as a younger ren the one with kishans eyes i could see as kishan and i could picture ren being the third guy good pick colleen :)
tigers4eva16
i vote for #3
TIGERLOVERxoxo
I vote for finalist #3!!!!!
Tiffluvstigerz
I vote for finalist # 3!
White Tiger
I say finalist 3!
lindseystrike@yahoo.com
I vote for Finalist #5! I love the music and special effects!
DGLOVC
I vote for Number 3. It was awesome!!!!
Genevieve
I vote for video finalist #5. Creative!
Ritinha
I vote to finalist 2 Imran Abbas for Ren. and finalist 3 Naresh k for Kishan.
tomas T
I vote to Finalist #2 :)
gbckgnro99
I vote to Finalist #2 :)
kyo0chan
I vote to Finalist #2 :)
Simetra
The first two boys were great, the last one his cheekbones were a bit weird sorry to say
MagicalWingLT
I believe finalist 3 used copyright music. I have heard it many times for other videos. My vote goes to finalist 6
Tigergirl323
i LOVE Avan Jogia! He is very attractive!! He would be a great for either of the brothers!
kate9651
Dear Colleen, after reading your tiger's curse series. which were really good by the way, i had though in my mind if you made this into an anime of some sort it would be able to come alive in a more vivid form if you were to ever make it into video or whatever everyone else is talking about on here =)
tigerfreak
What happened to the dream vacation? Anyway my favorite one was finalist #3. It reminded me of twilight a little bit but I thought it was truley amazing!
GirlOfGod
I really liked a few of the trailers! As for the others, however, it is hard to believe everything is totally original. Being a participant in this contest, I'm a little disappointed. Congrats to all who made it to the top five though!
pioneerclub
WOW!! Those book trailers were great!! I am so excited for the YA scavenger hunt! It's in 4 weeks and so is my 13th birthday!! Please write any event that would be in Destiny. Like Kelsey birthday or more on Kishan and him becoming Damon. Anything.