@ColleenHouck
I apologize for my extended absence. Thank you all for your concern. I just wanted to jump in and write a few...
Link
Q: Near the end of Tiger's Destiny, when Ren, Kishan, and Kelsey go back in time, why did Ren write Kelsey that...
Link
The rightness of our being together struck me anew & all the insecurities and jealousies seemed suddenly...
Link
Q: I was wondering when you write your stories are there moments when you wing it or do you-for the most...
Link
November 26, 2012
Authors Revealed
Posted by Colleen Houck in Contests, YA Scavenger Hunt
Hi Everyone,

Here is a list of the authors and teams for the upcoming Scavenger Hunt.

The hunt will begin this Thursday, November 29th at noon pacific time and will end on Sunday, December 2nd, at noon pacific. There will be multiple prizes given away and it's a great chance to add some books to your holiday wish list! I know I'm already making my own wish list.



The Blue Team
HEATHER ANASTASIU
JENNIFER L. ARMENTROUT
RACHEL CARTER
ANNA COLLOMORE
JULIE CROSS
TRACY DEEBS
LEIGH FALLON
TARA FULLER
MARLEY GIBSON
CYNTHIA HAND
P.J. HOOVER
AMALIE HOWARD
CORRINE JACKSON
STACEY KADE
SUZANNE LAZEAR
S.R. JOHANNES
MAUREEN MCGOWAN
COURTNEY ALLISON MOULTON
LEA NOLAN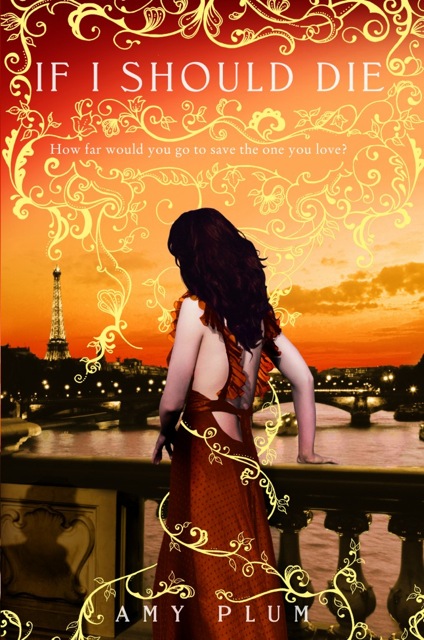 AMY PLUM
LISSA PRICE
PETER ADAM SALOMON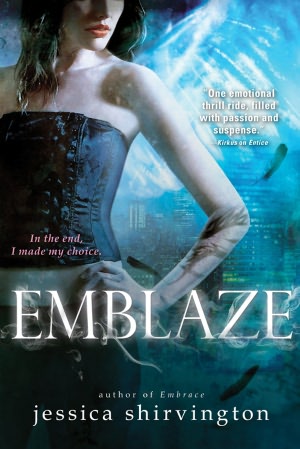 JESSICA SHIRVINGTON
JESSICA SPOTSWOOD
RACHEL VINCENT



The Red Team
JOSEPHINE ANGELINI
RAE HACHTON
TERA LYNN CHILDS
KRISTI COOK
GINA DAMICO
KIMBERLY DERTING
ALEX FLINN
MICHELLE GAGNON
DAVID MACINNIS GILL
NANCY HOLDER
COLLEEN HOUCK
TARA HUDSON
ELANA JOHNSON
JESSICA KHOURY
GINA LINKO
MYRA MCENTIRE
ALEXANDRA MONIR
E.C. MYERS
GREGG OLSEN
JOY PREBLE
BETH REVIS
VICTORIA SCHWAB
J.A. SOUDERS
VICTORIA STRAUSS
EDNAH WALTERS
That's the list. The hunt starts Thursday! Leave a comment and tell me which books you are the most excited for.

We will announce hunt winners as well as the art contest winners and the book trailer winner after the Scavenger Hunt is finished early next week.

Have a great week!

Colleen
9 Comments
magicseal
I would want to shift into a cat of some sort. thanks for the contest! hannaharomatic@hotmail.co.uk
TeamRenSinceBook1
I am so angry at missing a chance at the last contest! I am now hoping to save Christmas money for the Collector's Edition! lol. Who even won the concept art for the movie please put on google. So anyways, how do we do this hunt? What do we do?
Laura Booklover
I´m excited mostly for your book, tiger`s destiny and conjure from lea nolan. I`m excited for nearly all the books but this are the one most amazing!
Rossy&Ren.
So how exactly do these scavenger hunts work because I really want to participate in one!
lovertigergal16
I thought that there was supposed to be two teams. we have the blue team, but what about the red team?
Dragon_Daughter
OMG!!!! I Can't wait until Amy Plum's When I Die Comes out I just love her plot twist at the end of Until I die.
Fabi6575
O-M-G!! Buffy!! I didn't know that this book exist!! Most wanted!! XD And Amy Plum, Myra McEntire, Tara Hudson, Gina Damico, Josephine Angelini, Lissa Price, Julie Cross. Aaaaand Tiger's Destiny!! x] But, can we enter in both teams again??
lindseystrike@yahoo.com
Omg Jennifer L. Armentrout! I love your books! I also cant wait to read Shadow of the Mark. So many excellent authors!
isabelle
the next starcrossed book! and the timekeeper! and so many more! question lol how does that scavenger hunt work?